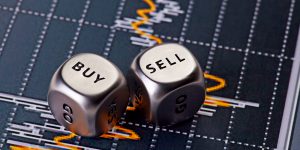 According to the Market Update from September 11, 2022, it was projected that if the markets followed a certain path, a test of the 9,900 to 10,500 range would potentially mark a bottom. This projection was based on the assumption that the markets would follow a pattern similar to that seen in 1973-74. If this were to occur, it would present a potentially significant opportunity for tactical investors to enter the market.
It is important to note that this projection was based on speculation and was not a guarantee of future market performance. It is not uncommon for markets to experience fluctuations and volatility, and it is important for investors to carefully research and evaluate any potential investment opportunities.
In November of 2022, the Nasdaq experienced two strong rallies, which may have set the stage for a test of the 12,300 to 12,600 range. If the Nasdaq is able to close at or above 12,600, it may pave the way for the market to reach or surpass its August highs. However, it is important to note that the future performance of the markets is always uncertain and that it is important for investors to carefully consider the risks and potential outcomes of any investment decisions.
In the August 27, 2022 Market Update, it was noted that the Dow had lost a relatively small amount of value, shedding less than 700 points since the previous update. At that time, the Dow was trading around 32,800, and it was suggested that risk-takers might consider opening long positions in the market.
In the August 2, 2022 Market Update, it was stated that the markets were entering a corrective phase and that the SPX had reached short-term targets. It was also noted that former support points had turned into resistance, which could potentially turn into zones of support again on a short-term basis. It was suggested that the market might experience a pullback to the range of 3960 to 4020, with a possibility of overshooting as low as 3870.
In the September 11, 2022 Market Update, it was reported that the markets had traded as low as 3,886, falling below the low end of the suggested range by roughly 70 points. However, it was also noted that the markets were likely to continue rallying as the selling pressure was easing, bearish readings were high, the masses were uncertain, and the dollar was close to reaching a short-term top.
In the same update, it was suggested that risk-takers should continue holding their positions until the Dow tests the range of 33,600 to 34,000 and the Nasdaq trades to 13,500. At that point, it was suggested that all higher-risk positions should be closed, though it was noted that investors could modify this trade to fit their own trading style.